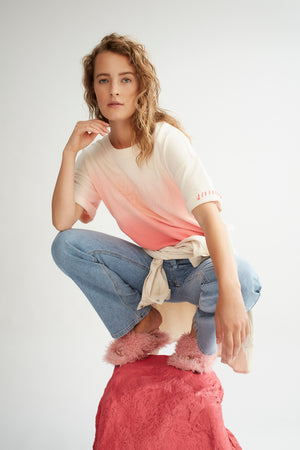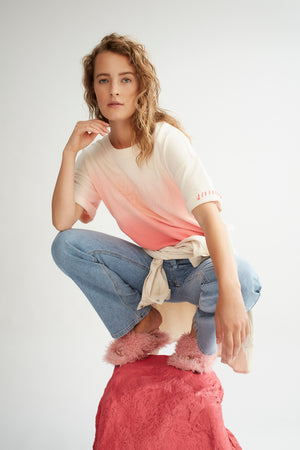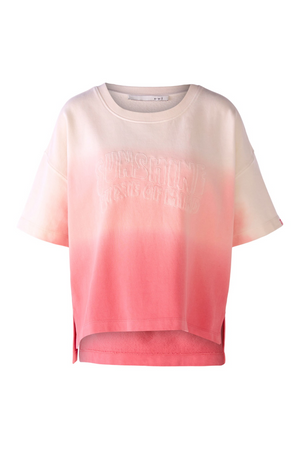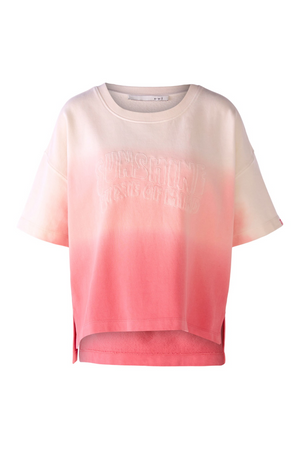 Chandail Sunshine state of mind
Ressentez le soleil à chaque instant grâce à ce joli chandail en molleton à coupe légèrement surdimensionnée.  Réalisé en 100% coton, ce chandail pré-rétréci à col rond et à épaules tombantes est orné de l'inscription brodée «Sunshine state of mind» et d'un dégradé rose corail pour un look estival de style californien.
Composition : 100% coton.
Importation.